Founded in 2018, Modes are an innovative band that bridges the gaps between hardcore, metalcore, and deathcore.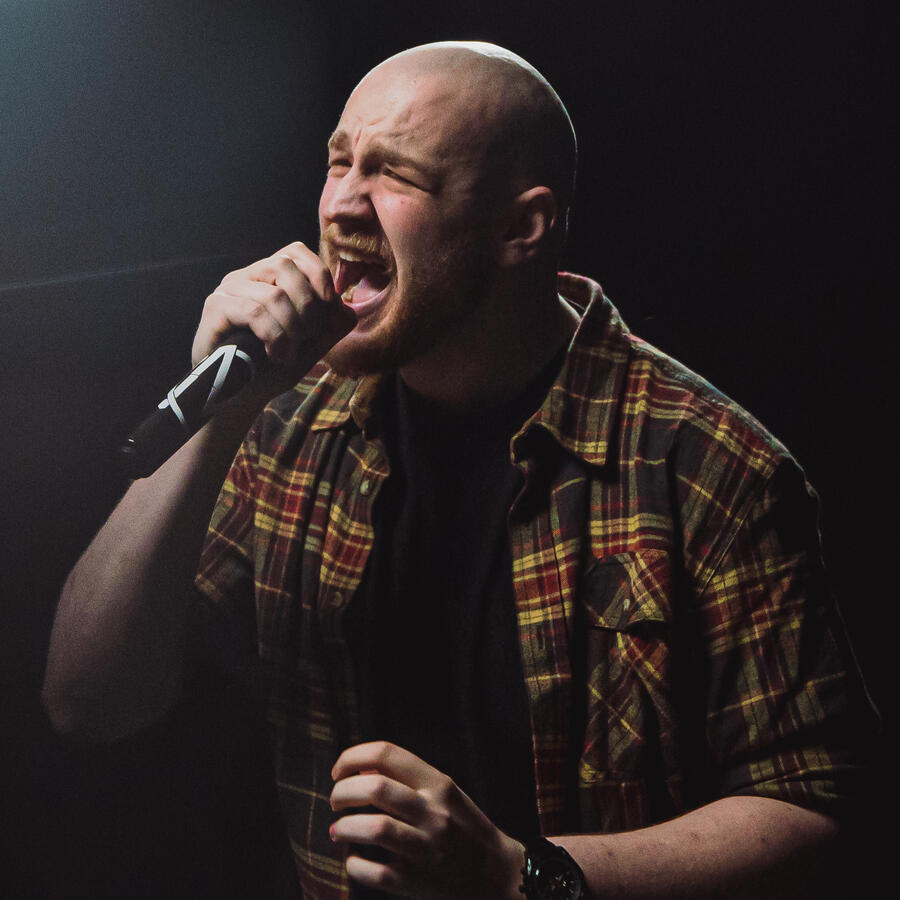 Ted
I started out as a vocalist while at uni, bored at my desk and attempting to sing along to some of my favourite bands. It sounded awful and embarrassing. Fast forward a couple of years to when I got a car, I began to practice and develop my vocals while singing (screaming) along all sorts of songs.

I take a lot of inspiration from bands such as TheCityIsOurs, Architects, Bring Me The Horizon, and many more. Over the course of a couple of years I have developed my own style which fans love.

I also help with writing songs, especially with guitars and backing tracks taking inspiration from more progressive metalcore bands such as Veil Of Maya, Northlane, and Erra.

I love being a part of MODES, especially performing and meeting people that love what we do. I love the release that performing and writing offers me, especially built up anger from past events which is what a lot of our songs are about.

I never thought I would be in the position I am in now with MODES as previously I had tried (with little to no success) to be in bands. I love what we have together, the brotherhood, good times and bad are all shared and we have all grown closer together in the time we have been a band.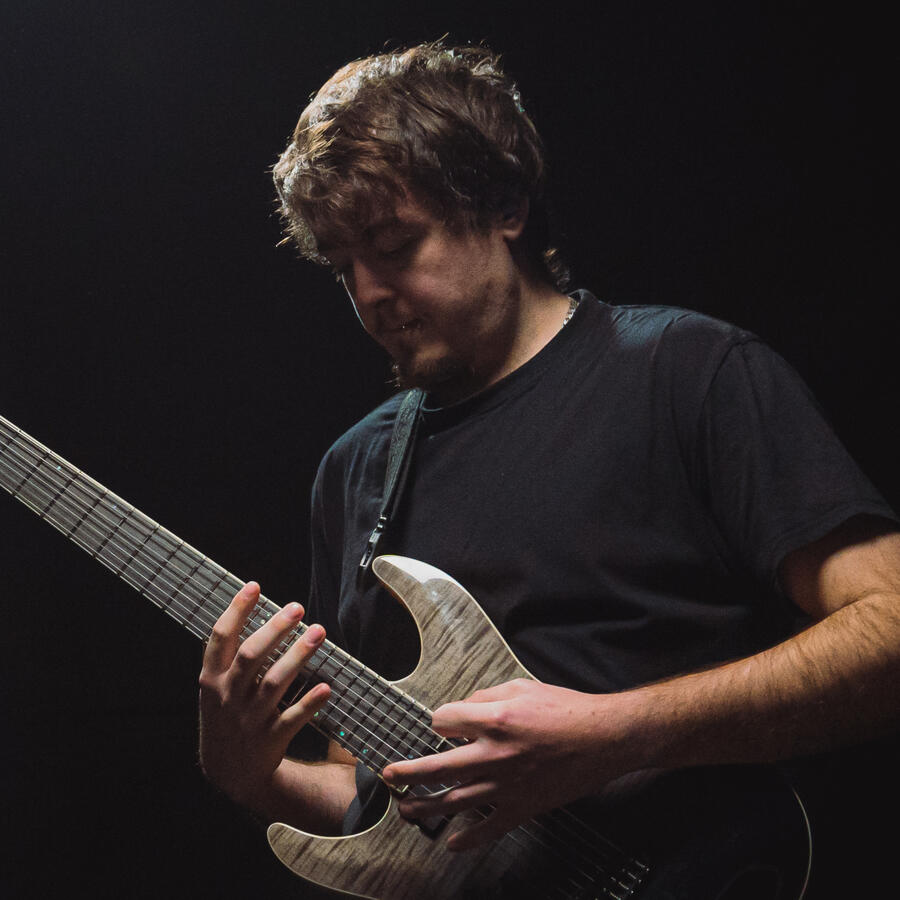 Sam
I first picked up guitar when I was 13. I couldn't get the hang of it as it was a right handed guitar. My uncle gave me a left handed guitar at the age of 16, from there I would noodle riffs from my favourite artists.

I never took music seriously, until I went into college. From there I self-taught myself lots of different techniques, and learnt songs fully. After I finished college I didn't know what direction I wanted to pursue my music career to, until I decided to message Ryan that I wanted to start a professional band, back in 2017/18. From there I messaged Jack to see if he wanted to play drums for a project, which lead us to finding Ted and Joe through an internet forum.

My influences are Bring Me The Horizon, Avenged Sevenfold, Asking Alexandria, Architects and many more!
I love listening/playing metalcore and post hardcore because there's something about the way these genres sound that makes me want to lead down that part of the music industry.

Music is something I live and breathe for, it's become such a big part of my life where I couldn't dream not being a part of that community.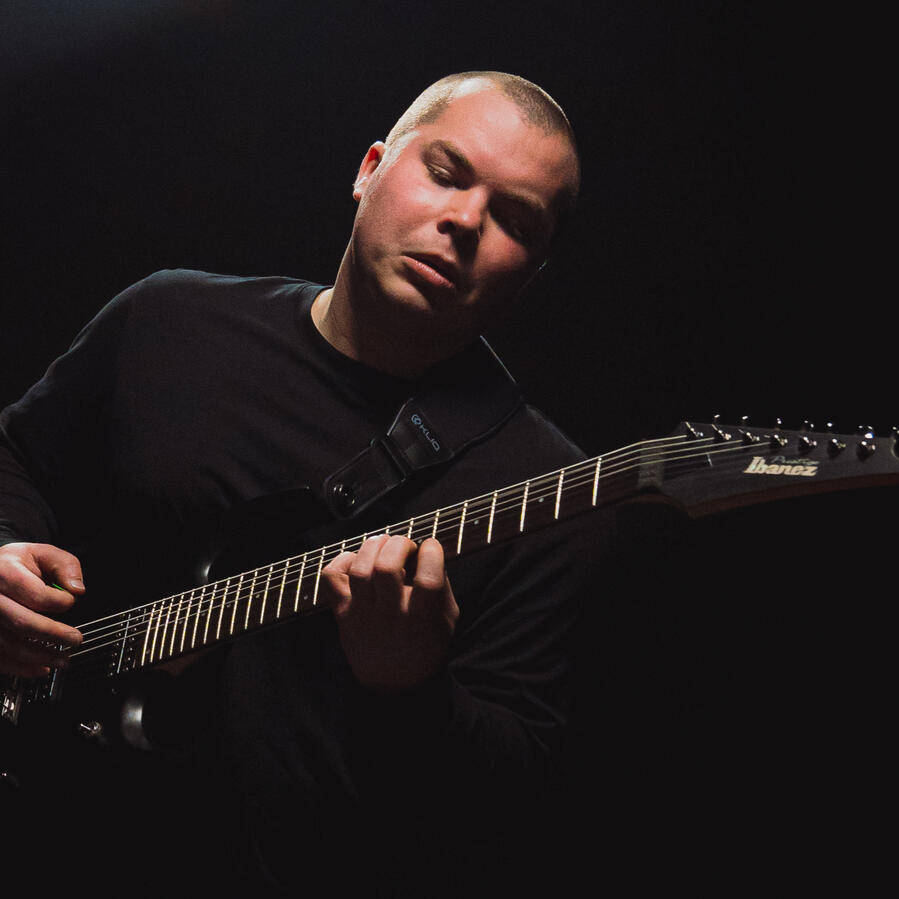 Joe
I've been playing guitar since I was 13 and quickly became hooked.

I'm heavily influenced by death metal and early 2000's metal core bands. I was drawn towards the technicality of death metal but I couldn't get enough of the melodies from bands like As I lay dying, killswitch engage and I killed the prom queen.

I'm always excited to find new bands to listen to and get inspiration from. Now-days I'm listening to bands like Spiritbox, northlane, Lorna shore, thy art is murder and periphery.

Playing music has had a huge impact on my life and it's something I will never stop doing. Playing guitar is the best therapy for any situation.
Jack
I first started learning drums when I came home from school one day and started tapping on every surface which still happens even now (old habits die hard). From there on I had lessons with my Grandad Eddie who got me up to scratch on the basics, from there I went on to proper lessons and the rest is history.

My musical influences range quite drastically, I can quite easily go from listening to bands like Bullet for my Valentine, Architects and Our Hollow Our Home to the London Philharmonic Orchestra. My drumming idol would Moose
(formerly BFMV, now Kill The Lights). I've always looked up to his style and creativity when it comes to composing drums.

Being a part of MODES is one of the highlights of my musical career so far, in the short time we've been writing music and performing together we've achieved more than I ever thought was possible. We've played alongside some awesome bands and been given opportunities to work with people who know their stuff - which is awesome!
Contact Us
Have a general query? Give us a shout on our social media pages below, or alternatively fill in the form below and we'll get back to you as soon as we can!
Bookings
Heard our music and want us to visit your event? Fill in the form below and we'll get back to you as soon as possible!

Alternatively, please drop us an email at [email protected]